The early 2000s are a nostalgic time for television, whether audiences are watching shows like Friends or Gilmore Girls or sitting down for movies like Moulin Rouge! (2001) or Eternal Sunshine of the Spotless Mind (2004). The shows that appeared on cable and primetime changed the future of television.
Even with all the good television, there were certainly some problematic moments on television in the '90s and 2000s. While no show is perfect, that are some that continue to hold up, even among higher scrutiny.
1
Freaks and Geeks (1999–2000)
Freaks and Geeks kicked off a decade of both incredible and, in some cases, unfortunately, short-lived television. Set in a suburb of Detroit in the early '80s, Freaks and Geeks is centered around the high school experiences of the Weir siblings, Lindsay (Linda Cardellini) and Sam (John Francis Daley). Lindsay is part of the "freaks," a group of rebellious slackers that includes Nick Andopolis (Jason Segel) and Kim Kelly (Busy Philipps), while Sam and his two best friends, Neal Schweiber (Samm Levine) and Bill Haverchuck (Martin Starr) are the show's "geeks."
Beyond launching the careers of several big stars, Freaks and Geeksdeveloped a cult following after it was unceremoniously canceled. Many viewers identified with the characters and their experiences when it first aired, and the show delivers a great experience no matter how many times viewers might watch it.
2
Judging Amy (1999–2005)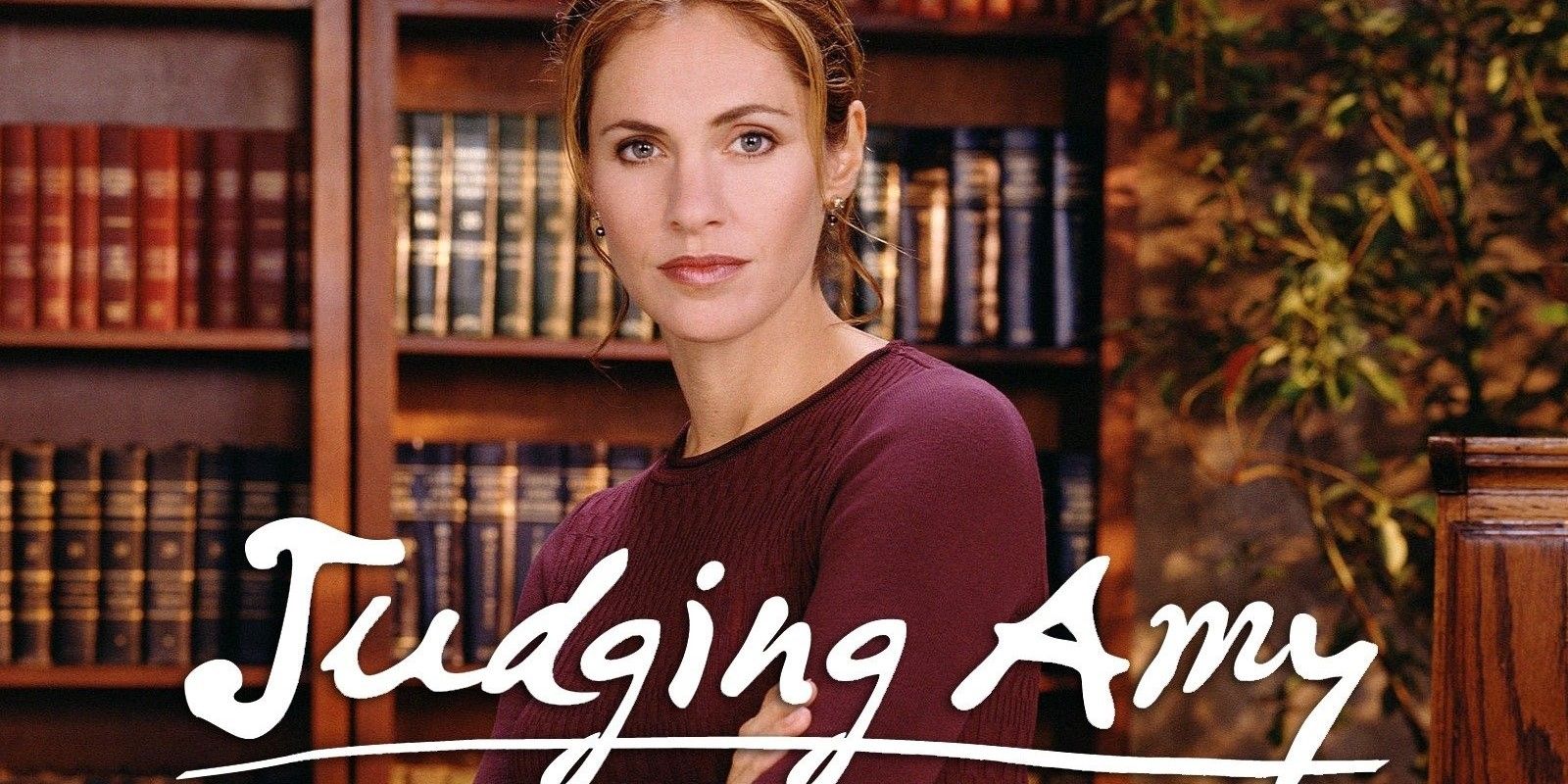 30 Awesome Cartoons Only 2000s Kids Will Remember
Judging Amy begins when recent divorcee Amy Gray (Amy Brenneman) and her daughter move back to Amy's hometown of Hartford, Connecticut, to live with her widowed mother, Maxine (Tyne Daly). The show follows Amy's family and professional life as she becomes a family court judge for the Connecticut Superior Court in Hartford. It's a classic family drama that received many accolades while on the air.
Based on the life experiences of Amy Brenneman's mother, Judging Amy deals with tough topics like breast cancer, infertility, sexual abuse, neglect, custody, and more, both in the courtroom and in the personal lives of Amy and her family members. It's a show that will lift viewers' spirits and keep them grounded at the same time.
3
Ed (2000–2004)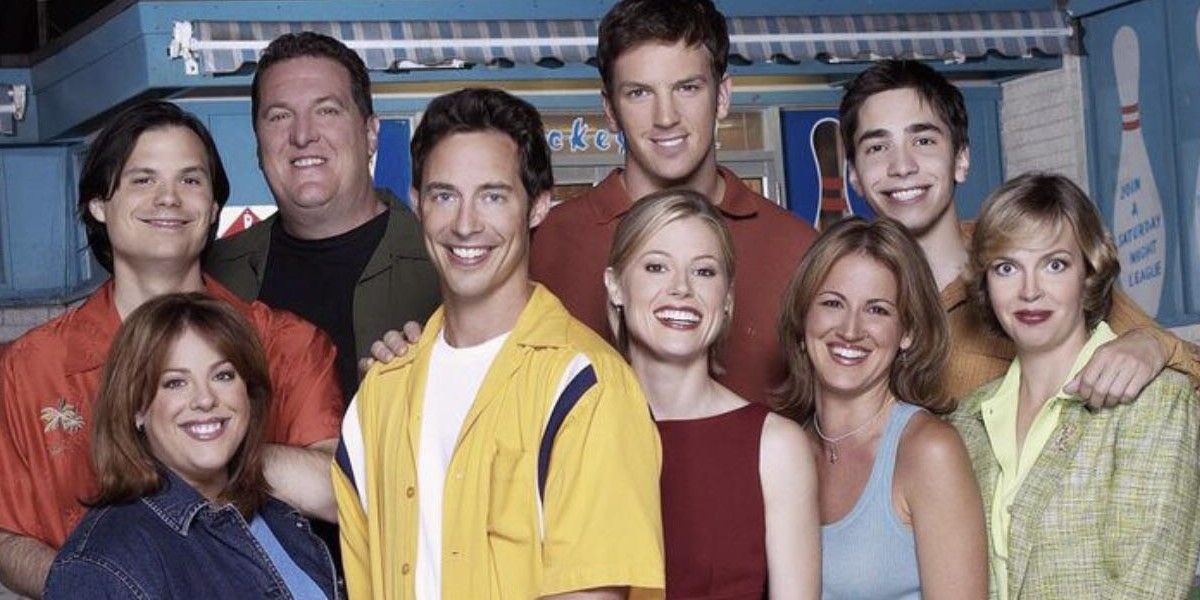 When Ed Stevens loses his job and discovers that his wife is cheating on him on the same day, he packs up his things and leaves New York for his hometown of Stuckeyville, Ohio. Once there, Ed buys a bowling alley, sets up a new law firm, and discovers that his high school crush, Carol (Julie Bowen), is also newly available.
As a show, Ed dealt with issues of self-esteem, social popularity, disability, and other topics that people will still be able to relate to over 20 years later. The show is funny, endearing, and a joy for viewers to immerse themselves in.
4
Girlfriends (2000–2008)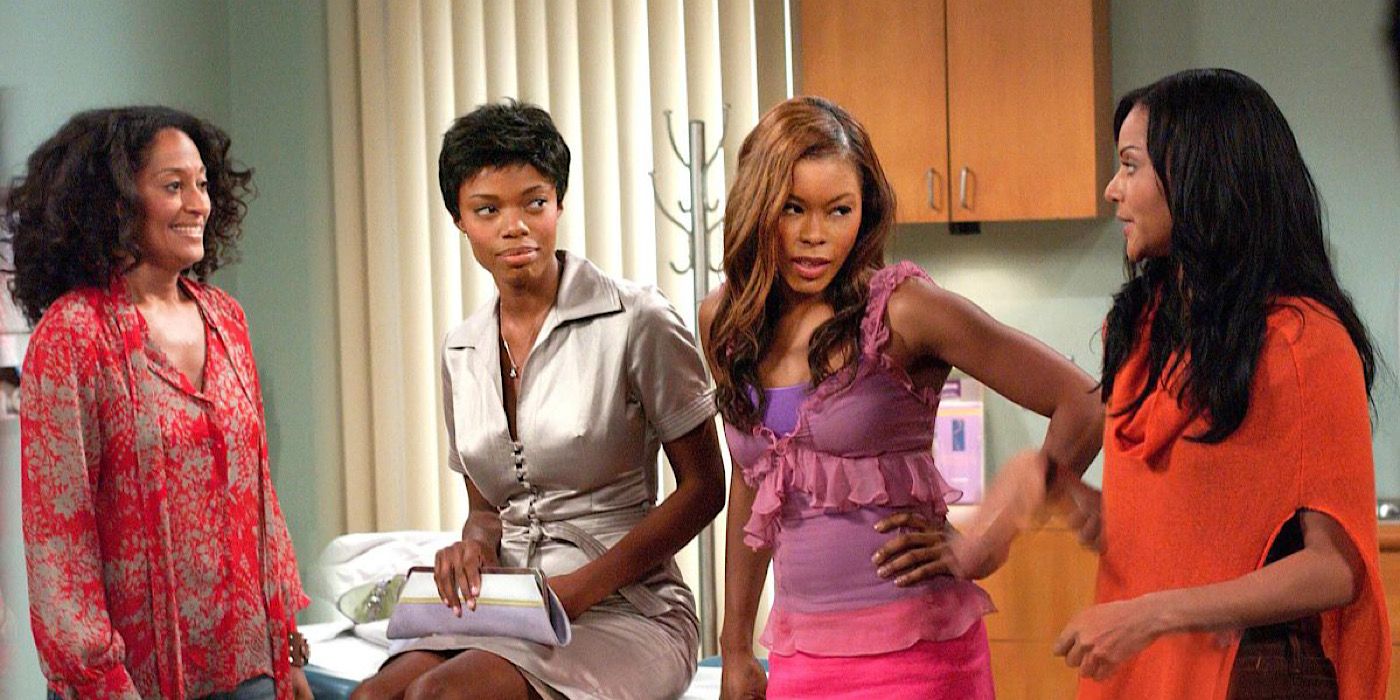 Girlfriends chronicles the life of Joan Clayton (Tracee Ellis Ross), a Los Angeles attorney, and her three best friends, Maya (Golden Brooks), Lynn (Persia White), and Toni (Jill Marie Jones). The women go through everything from falling in love to finding a career to getting divorced, and the show does it with a compelling wit and wisdom.
In 2020, Girlfriends celebrated its 20th anniversary by being added to Netflix. The show paved the way for Black women to be successful on network television, and viewers will enjoy it whether it's new to them or they're watching it for the fourth time.
5
Six Feet Under (2001–2005)
The Best TV Shows to Binge-Watch Ever
Considered one of HBO's best shows, Six Feet Under begins when the Fisher patriarch dies and leaves the family funeral home to his sons Nate (Peter Krause) and David (Michael C. Hall), even though only David has actually been helping him run it. Nate, David, their sister Claire (Lauren Ambrose), and their mother Ruth (Frances Conroy) must learn to navigate the world navigate the world together when it keeps changing.
Each episode of Six Feet Under begins with a death, though the show deals with more than death, including mental health issues, LGBTQ+ issues, religion, and interpersonal relationships. The show features incredible performances from its cast, particularly Peter Krause and Michael C. Hall, and many critics consider the show's finale to be one of the greatest television show finales of all time. Six Feet Under is a show that is likely to withstand the test of time.
6
Alias (2001–2006)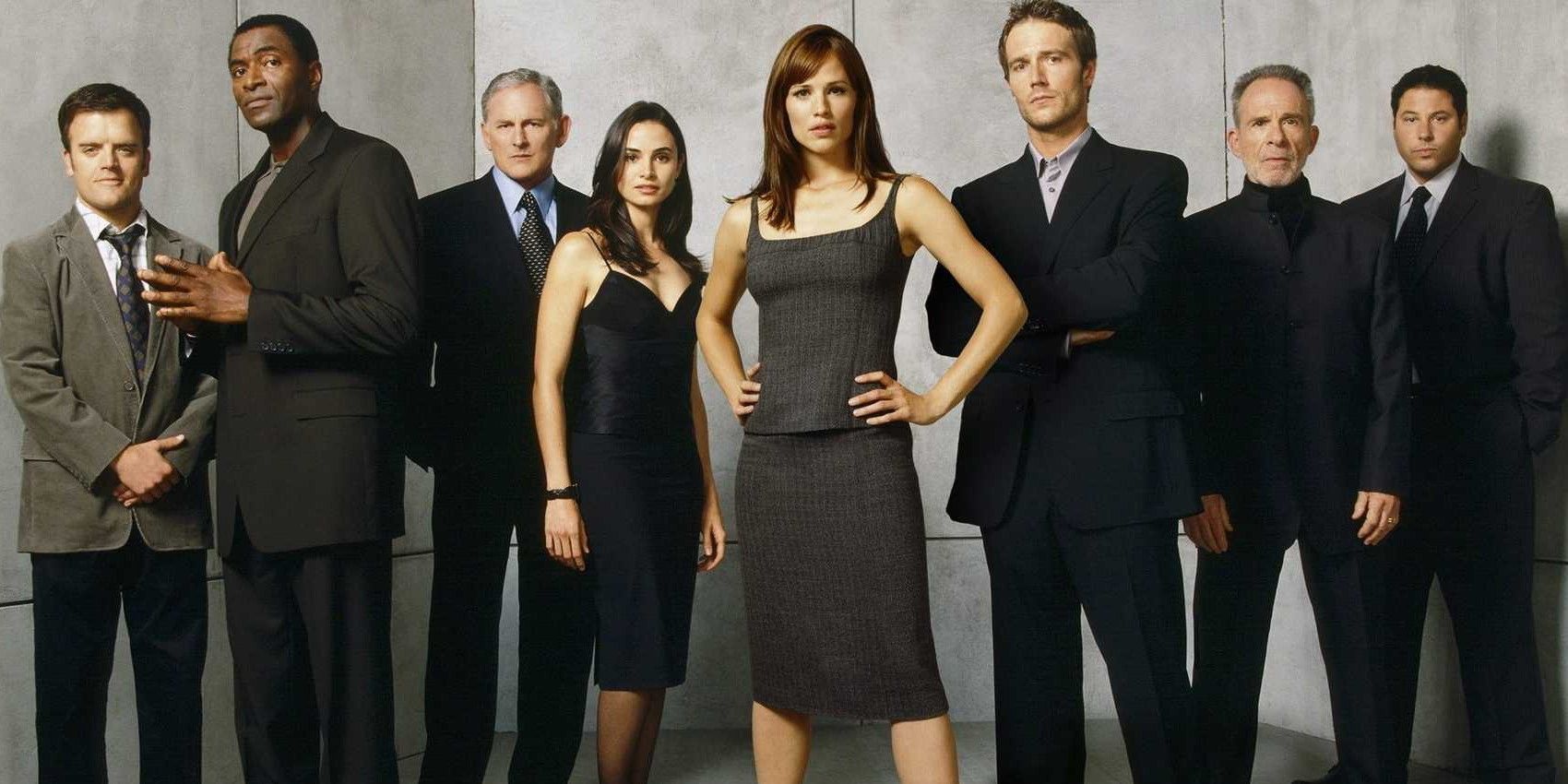 Sidney Bristow (Jennifer Garner) is the world's best spy — not that anyone knows that. Bristow is a member of the CIA's elite unit SD-6, or at least that's what she has been told. In Alias's pilot, Bristow's world begins to fall apart, setting the trajectory for the rest of the show.
Though she appeared in a number of shows before 2001, Alias is widely considered to be Jennifer Garner's breakout show. With entertaining action sequences, strong writing, and incredible characters, Alias is one of the top spy shows to air on television and is a solid watch from beginning to end.
7
Reba (2001–2007)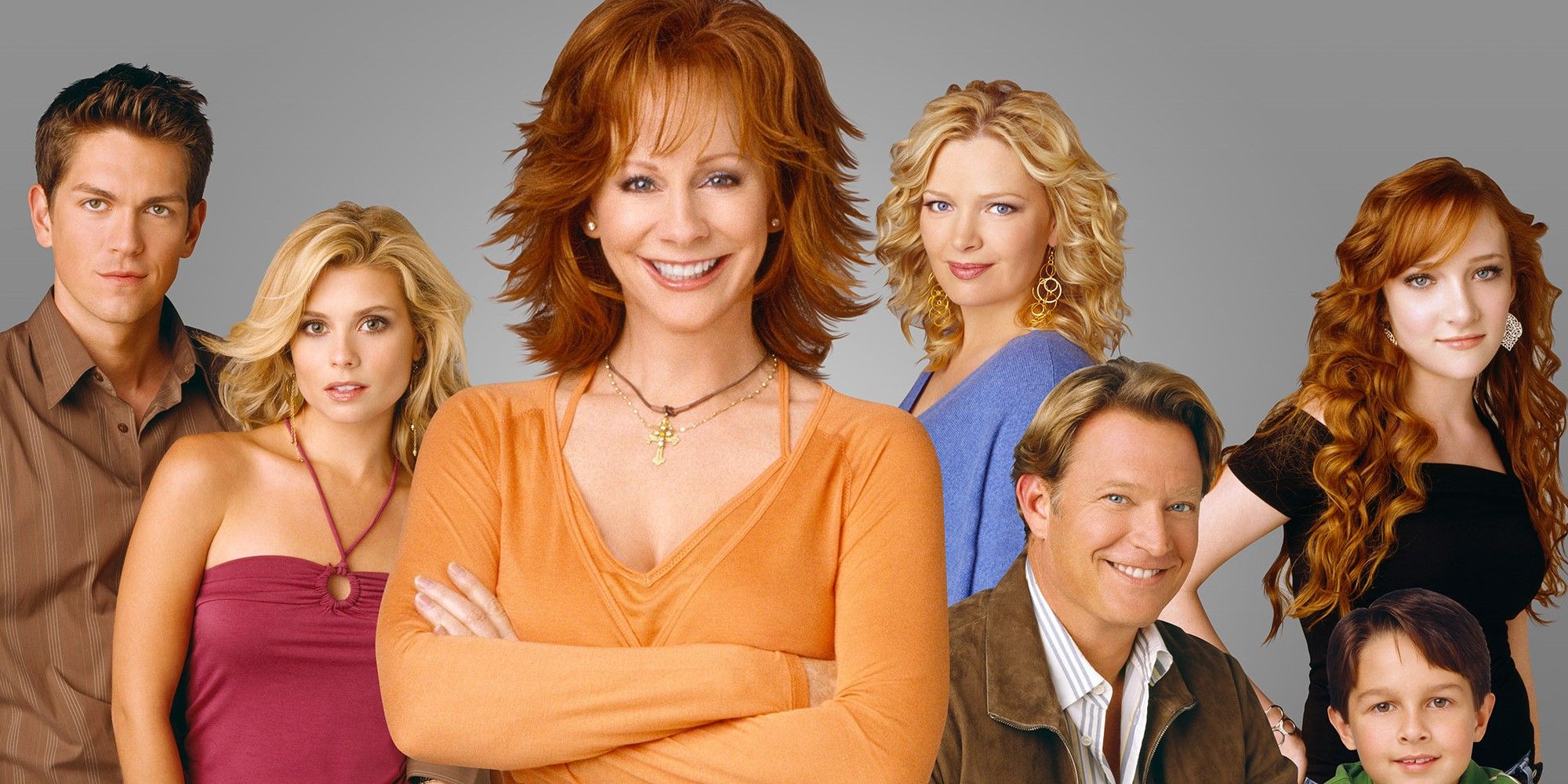 Starring country music queen Reba McIntire, Reba is a family sitcom all about the Hart family as they navigate divorce, teen pregnancy, disordered eating, mental health issues, and life in general. The show is as funny as it is heartwarming and gave The CW some of its highest ratings while it was on the air.
Reba gives viewers the perfect hit of comedy and covers topics that continue to be relevant today. The show also covers the importance of family, no matter how you build it or what it looks like.
8
Good Morning, Miami (2002–2003)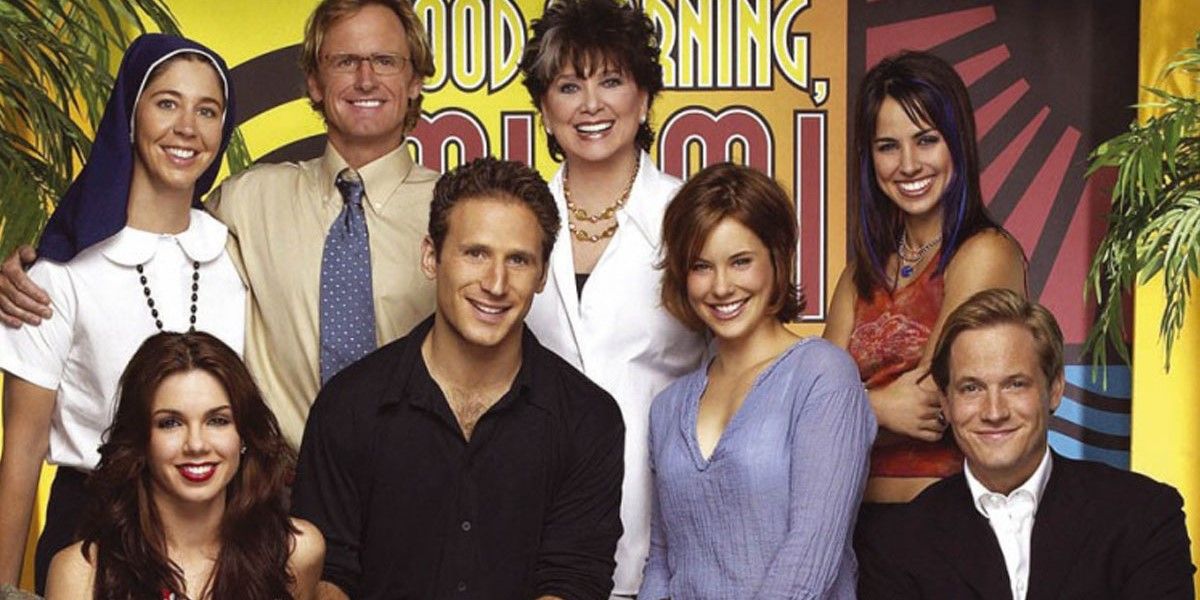 10 Most Iconic Modern Sitcom Characters
Before Apple TV+'s The Morning Show, there was Good Morning, Miami, which centered around producer Jake Silver (Mark Feuerstein), who takes a job with the lowest-rated morning show in Miami to lead it to success. Once he gets there, he begins to fall in love with Dylan (Ashley Williams), the show's hairdresser.
Though the show only ran for 30 episodes — it was canceled after creators Kohan and Mutchnick sued the network over licensing fees — it made a mark during NBC's "Must-See TV" lineup. Good Morning, Miami's characters are particularly special in this funny look at morning shows.
9
American Dreams (2002–2005)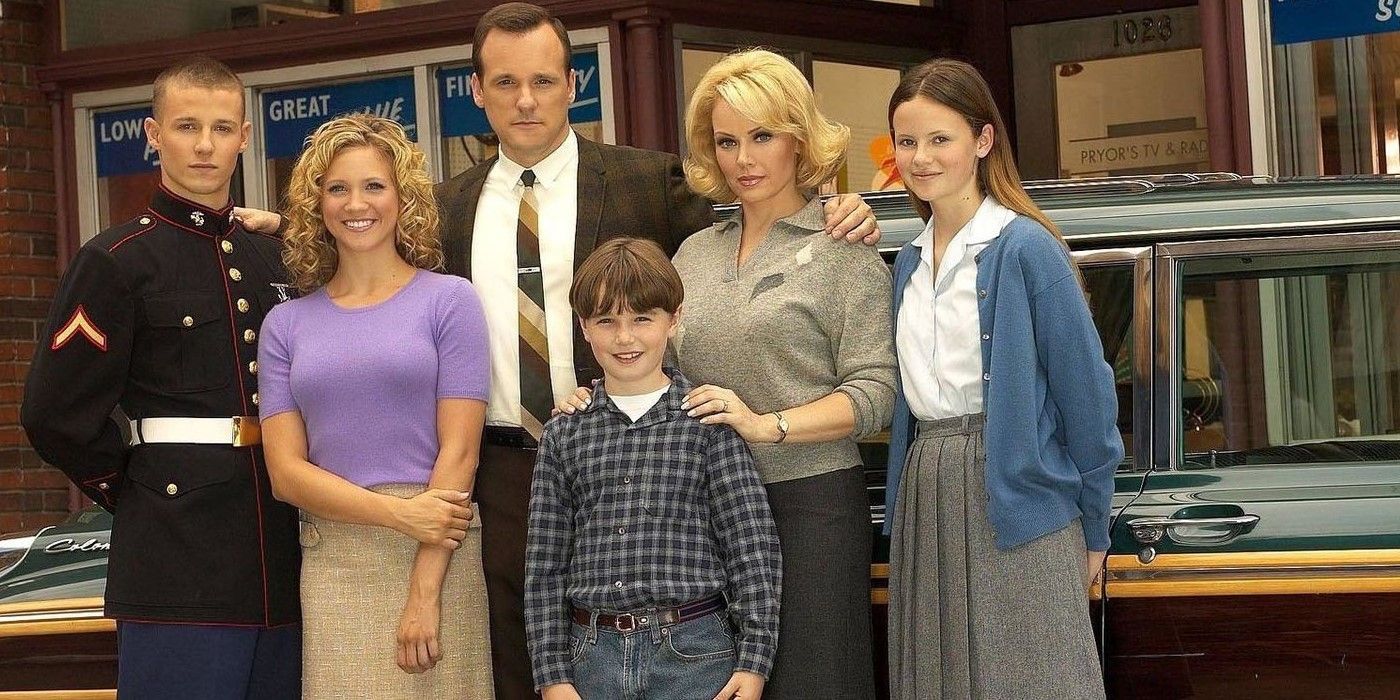 If viewers have ever wondered what it was like to live in the 1960s or dance on American Bandstand, then American Dreams is the perfect show for a binge session. The show centers around Meg Pryor (Brittany Snow), a dancer on American Bandstand, and her family, and features remakes of era-specific songs by modern artists.
Part of the beauty of American Dreams is its nostalgia, as well as how it covers events like President John F. Kennedy's assassination, the 1964 race riot in Philadelphia, and the Vietnam War. The show only lasted three seasons, but it's a beautiful look at what life might have been like for a middle-class family in the mid-60s.
10
Dead Like Me (2003–2004)
Georgia "George" Lass (Ellen Muth) is on her lunch break on her first day of work when she ends up in the wrong place at the wrong time and dies tragically. Just 18, George is selected to be a grim reaper and joins an eclectic group of reapers led by Rube John Sofer (Mandy Patinkin).
Developed by Bryan Fuller, Dead Like Me is a comedic look at death and what happens after. Fuller and the cast do a great job in both the comical and emotional moments, and viewers will find themselves wishing for more episodes of this engaging show.