The article praised him for his push for the Belt and Road Initiative, the strategy spearheaded by Xi aimed at trade and economic integration across Asia, Europe and Africa. He was also credited for his efforts to seek economic stability.
He dealt with challenges, including "accelerating world changes, the Covid-19 epidemic and the economic downturn", the obituary said, but worked steadily and sought progress.
The obituary described most of his work during his premiership as done "under the leadership of the party with General Secretary Xi Jinping as the core". It said Li's support for Xi continued after the former premier's retirement in March.
The obituary said that in March, after Li retired, he "firmly supported the leadership of the Central Committee with Xi as the core, cared about the development of the party and the country, as well as the party's efforts to build a clean government and fight corruption".
Li died in Shanghai on Friday morning. State broadcaster CCTV reported that he suffered a heart attack one day earlier.
Chinese media outlets are attributing their reports to CCTV or the state news agency Xinhua, which made the announcement shortly after 8am.
The Yan'an Elevated Road connecting the Shanghai Hongqiao International Airport with the city centre was blocked from Friday morning, prompting speculation that some top state officials were flying into Shanghai.
A security staff member standing in uniform at the entrance of the Dongjiao State Guest Hotel, a state-owned hotel located in Shanghai's Pudong New Area, said on Friday afternoon the whole hotel had suspended business until further notice.
Another worker said Li had "passed away in the hotel", adding that the entrance was "packed with police in the morning".
At the foreign ministry press conference on Friday afternoon, spokeswoman Mao Ning said "we expressed our condolences", when asked by reporters for comment on Li's death. Mao also asked journalists to pay attention to official obituaries and funeral announcements.
As of 9am on Friday, the hashtag about Li's death had been read nearly 700 million times on social media platform Weibo. On the posts about Li, Weibo's "like" button turned into a daisy about half an hour later.
Comments are severely restricted under the posts of media outlets, with only a tiny number displayed. But among the reposts, most online commenters are expressing their shock and condolences.
Multiple videos of Li are circulating on social media, including his remarks during a press conference at last year's National People's Congress, when he said that China's opening-up policy would not change "just as the course of the Yangtze and Yellow rivers will not be reversed".
After becoming premier in 2013, he consistently pushed the private economy, foreign investment and simplified government procedures.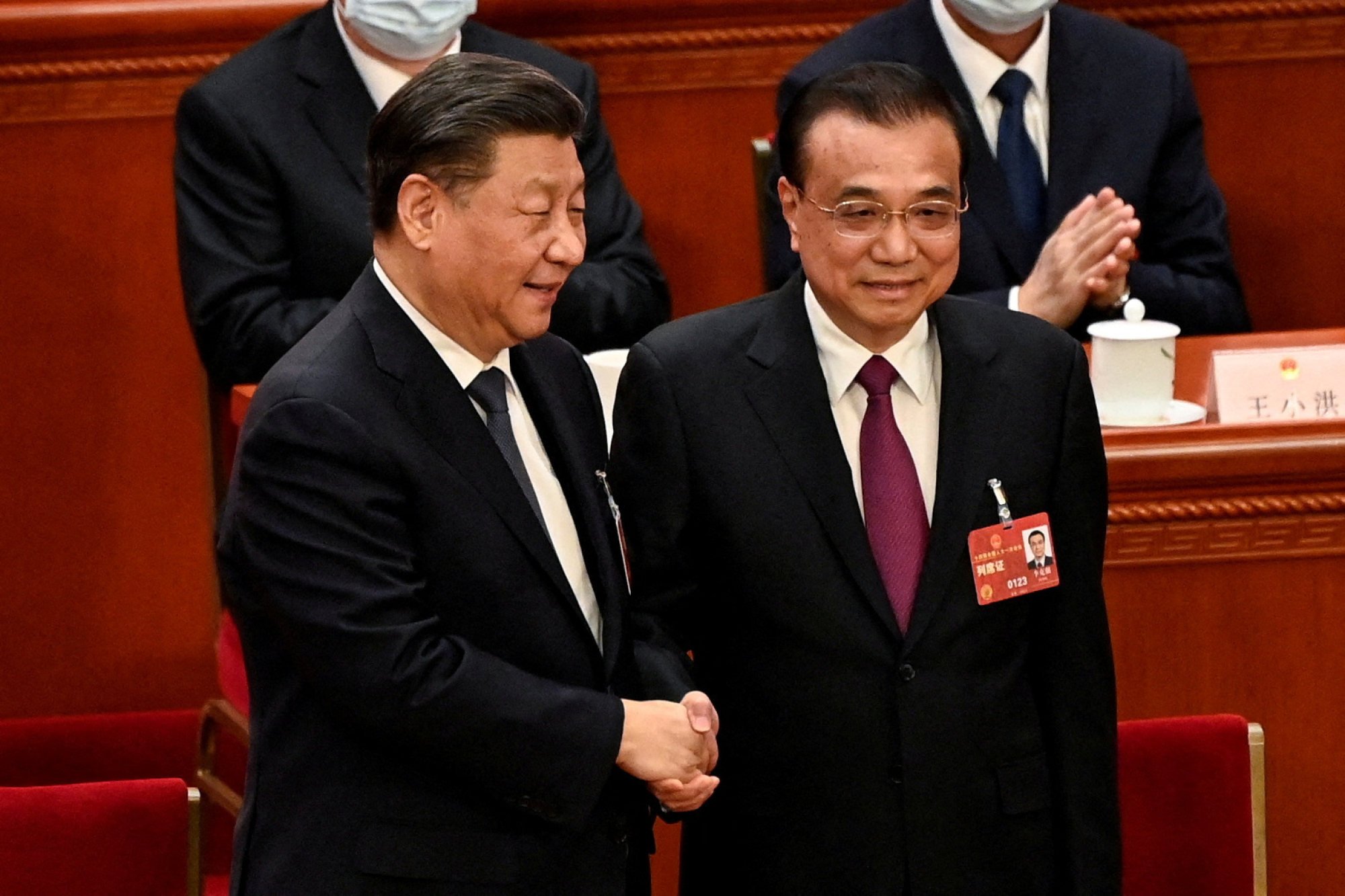 Under President Xi Jinping, a large amount of decision-making power over economic affairs, previously under the State Council, has been absorbed by party organs under Xi's push to tighten the Communist Party's control in all areas.
A long article complaining about China's business environment posted online in 2015 by Wu Hai, who went on to found Mei KTV, attracted the attention of Li, who invited him to speak at a seminar at Zhongnanhai, the leadership compound.
The outspoken entrepreneur wept on Friday as he recalled the late premier in a phone interview with the South China Morning Post.
"He really did his best and everything he could for this country, for China's economy, especially for the business environment," Wu said. "I hope what he did for the country can be continued."
James Zimmerman, former chairman of the American Chamber of Commerce in China, responded to the news shortly after 9.30am, describing it as "sad" and recalled his meetings with the former premier, starting when Li was vice-premier in 2008.
At that time, Li was leading a conference to encourage and promote development and investment in the region after an earthquake, amid fears the disaster would damage business confidence.
"Li was viewed as a pragmatic leader and encouraged economic reform," Zimmerman said, adding that Li was considered "less ideological" than others in the leadership but his voice was later sidelined.
"His passing is a significant loss to the moderate voices in the party leadership," he added, in an email to the Post.
Li stepped down in March – despite not reaching the retirement age set for his level – along with Wang Yang, former chairman of the Chinese People's Political Consultative Conference (CPPCC), China's top political advisory body.
At the time, a Xinhua article on the selection of top cadres said the decision by some senior officials to voluntarily stand aside for younger people showed "broad-mindedness and high moral integrity", without mentioning anyone by name.
The parliamentary meeting in March – also known as the "two sessions" – was Li's last public appearance. He delivered his last government work report at the opening ceremony of the National People's Congress.
According to videos circulating on social media, Li was seen visiting the Mogao Caves, a World Heritage site in the northwestern province of Gansu, at the end of August, but there were no official reports mentioning the tour.
Li is survived by his wife Cheng Hong, a professor of English literature at Beijing's Capital University of Economics and Business, who has had several collections of essays or translations published. The couple has one daughter, according to official media reports.
Li's brother, Li Keming, was once a senior official at China Tobacco, which oversees the country's tobacco industry and is responsible for producing and selling cigarettes. Li Keming also once headed a State Council agency that supervises large state-owned enterprises.
Additional reporting by Ann Cao