Britney Spears has revealed more details about her breakdown in 2007 and 2008 in her forthcoming memoir The Woman in Me.
Spears writes that during several of her public episodes – including shaving her head and attacking a paparazzo's car – she was suffering from postnatal depression, grief after the death of her aunt and a custody battle with her ex-husband Kevin Federline.
"With my head shaved, everyone was scared of me, even my mom," she writes. "Flailing those weeks without my children, I lost it, over and over again." She describes herself as "out of my mind with grief".
The incidents led to the controversial conservatorship, a court-ordered guardianship, in 2008. It ruled that her father, James "Jamie" Spears, and a lawyer, Andrew M Wallet, would be given control over her personal life, schedule, finances, career and her estate.
Spears writes: "I am willing to admit that in the throes of severe postpartum depression, abandonment by my husband, the torture of being separated from my two babies, the death of my adored aunt Sandra and the constant drumbeat of pressure from paparazzi, I'd begin to think in some ways like a child."
The extracts were published by the New York Times after reporters obtained a copy of The Woman in Me ahead of its scheduled release date on Tuesday.
The controversial legal conservatorship was terminated in November 2021 after a series of public court appearances by Spears, resulting in her father and the attorney being removed as her legal decision-makers.
Awareness of the potential abuses faced by Spears in the conservatorship was raised by the #FreeBritney movement, a fan-led campaign to end her guardianship that Spears' father had called a "joke" run by "conspiracy theorists".
She endured the conservatorship for years, she writes, as a trade-off for access to her two young sons. "After being held down on a gurney, I knew they could restrain my body any time they wanted to. And so I went along with it … My freedom in exchange for naps with my children – it was a trade I was willing to make."
Spears' memoir expands on criticisms of her father aired during the court case. She accuses him of seeing her only for her financial potential, stating: "I began to think that he saw me as put on the earth for no other reason than to help their cash flow."
She describes the contradictions of the guardianship as she experienced it: being seen as "too sick to choose my own boyfriend and yet somehow healthy enough to appear on sitcoms and morning shows, and to perform for thousands of people in a different part of the world every week".
Spears says that the terms of the conservatorship were unfair and controlling, writing: "I know I had been acting wild, but there was nothing I'd done that justified their treating me like I was a bank robber."
The memoir also criticises the media portrayal of her partying during the mid-2000s, when she was often pictured on nights out with friends such as Lindsay Lohan and Paris Hilton.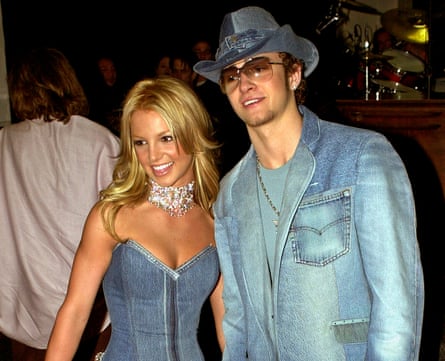 She writes that she was "never" addicted to hard drugs or alcohol, counter to reports – but would take the ADHD medication Adderall. It "made me high, yes, but what I found far more appealing was that it gave me a few hours of feeling less depressed", she writes.
Elsewhere, she explains how she had a loving relationship with singer Justin Timberlake, but says she had an abortion while with him because he said they were too young to have a baby. She wrote that prurient media obsession with her body during the relationship, as well as public criticism, led her to start taking Prozac.
Spears writes that she suffers continued migraines as part of the "physical and emotional damage" she still experiences following the dissolution of the conservatorship: "I don't think my family understands the real damage that they did."
She adds that she has no desire to return to making music. "Pushing forward in my music career is not my focus at the moment," she writes. "It's time for me not to be someone who other people want; it's time to actually find myself."