The leaks are back baby! Below you will see a leaked slide from years ago when the Reactivate game was called Rise showing 4 new Transformers toys with fully new molds. The name has changed since, to Reactivate, so the name on the boxes will be different. The two boxsets are Optimus/Soundwave and Starscream/ Bumblebee with the latter also having some official images up at
Toysrus.ca
. As said, the images are old and not final, so the product will not only have a different name but probably also not have a plastic window. That's to be seen. Hasbro has confirmed these leaks and said that these toys will be fully revealed November 14th:
We wanted to note that recent TRANSFORMERS product information and images revealed by a Canadian retailer were listed incorrectly. Our partners at Splash Damage are working hard on the TRANSFORMERS: Reactivate game. We're excited to announce that we will lead the charge with two game-inspired 2-packs, revealing and pre-ordering on November 14th.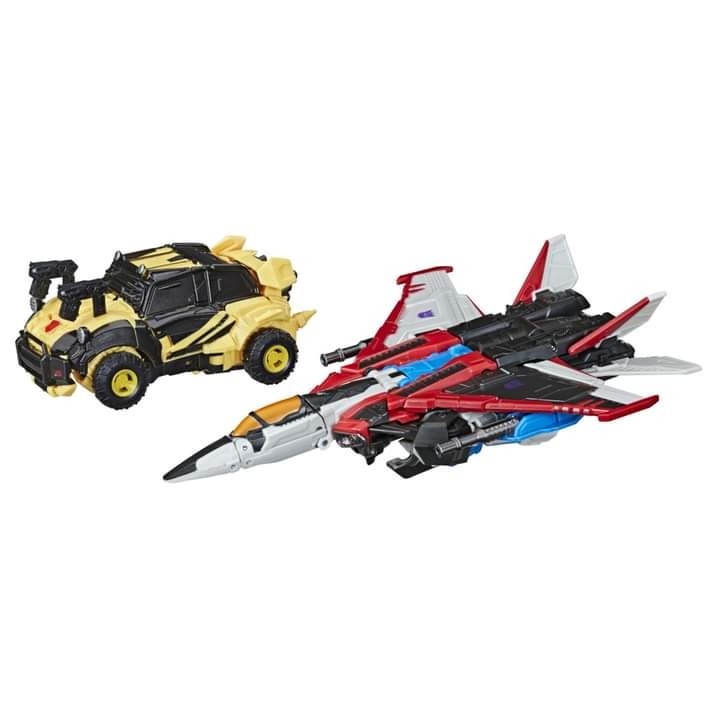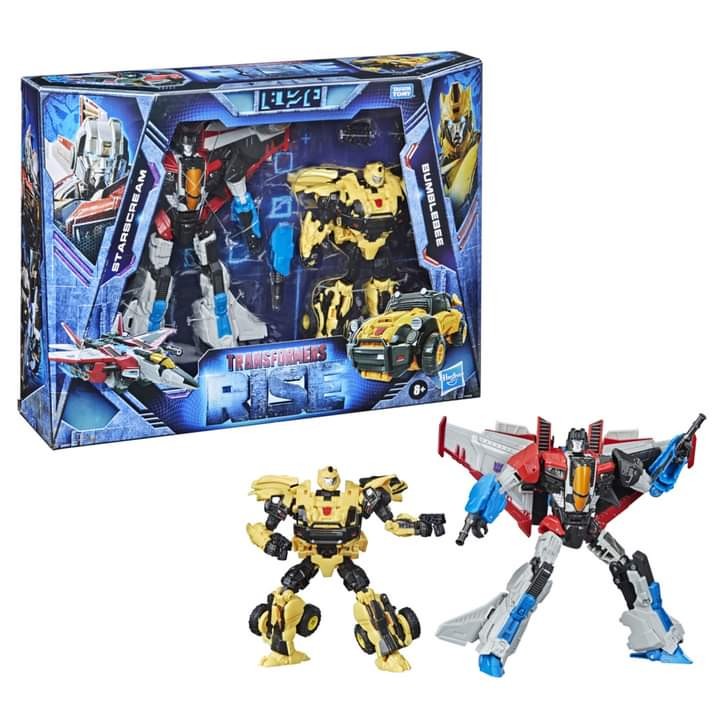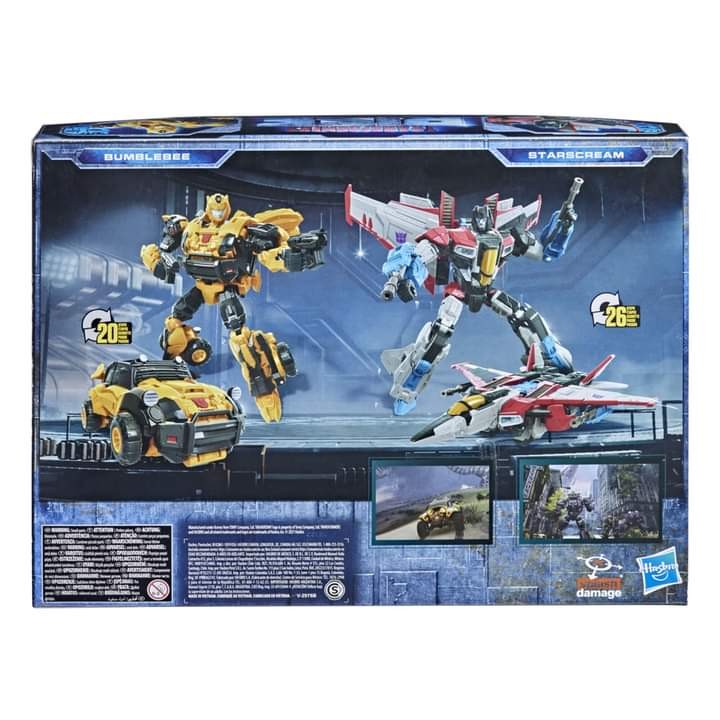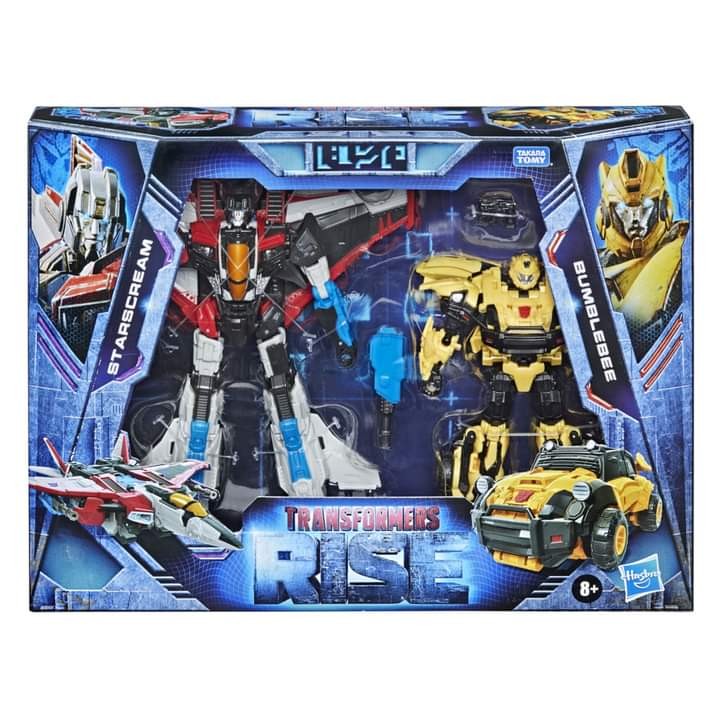 Re: Two Packs for Transformers Reactivate Toys Leaked (2172508)
Posted by
Bumblevivisector
on October 19th, 2023 @ 12:21am CDT
Wow, I'd forgotten all about this.
Since Earthspark also happened during the delay since info on the game and toys were first leaked, that car mode just screams "Swindlebee", leaving me wondering if he'd have made a different first impression a couple years ago. That Frankenscream color scheme, on the other hand, serves as a timeless homage to all those times Screamer came back as zombie, starting with Race With The Devil!
Not dismissing the game's premise though, the trailer showed a lot of potential, if I'm remembering the right prior leak.