Batman is DC Comics' biggest flagship character. With his 80-plus years of history in comics, he's amassed countless worthwhile stories for fans to read, but knowing where to start can be intimidating. Comic books and the superhero genre don't always welcome newcomers and even figuring out which version of a character like Batman to start with can feel challenging.
Between multiple decades of comics that may or may not conflict with each other and universal reboots throwing Batman's continuity up in the air, superhero comics can feel confusing. Nonetheless, the best Batman comics offer plenty of memorable storylines and characters for fans to invest themselves in, both in mainstream DC books and in several alternate timelines.
Batman is one of the oldest comic superheroes, with nearly a century of comics, TV-shows, films, and video games. The mild-mannered Bruce Wayne becomes Gotham City's caped crusader, protecting it from villains like The Joker, Killer Croc, The Penguin, and more. Batman is also one of DC comics' "Big Three" alongside Superman and Wonder Woman, and together the three help keep the earth safe as founding members of the Justice League. 
Beginning With "Post-Crisis" Batman

Batman: Arkham Origins Deserves a Remaster Far More Than Arkham Knight Does
While greats like Dennis O'Neil and Neal Adams returned Batman to his more grounded, street-level roots, DC Comics' first major brand-wide reboot came in the form of 1985's Crisis on Infinite Earths. It's one of the publisher's most popular story arcs, but it was also done to streamline the already complicated state of DC's canon. The series, written by Marv Wolfman and illustrated by George Pérez, simplified the publisher's timeline and characters, including the Dark Knight. That makes industry legends Frank Miller and David Mazzucchelli's Batman: Year One (1987) an ideal starting point for prospective fans looking to delve into Batman's vast mythos.
Batman: Year One's reimagined origin story for the Caped Crusader imbues Gotham with a crime-noir atmosphere and sets the tone for the modern age of Batman, making Gotham City's inherent corruption his, and his ally Jim Gordon's, original enemy. Year One is arguably Miller's most iconic Batman story, as well as the perfect baseline and springboard for the most celebrated stories that followed it. Some of its most natural successors include Jeph Loeb and Tim Sale's The Long Halloween (1996) and, by extension, the sequel, Dark Victory (1999). The former is sometimes thought of as the greatest Batman comic written to date, giving readers a terrific showcase for the World's Greatest Detective in an unforgettable mystery thriller.
Batman: Year One and The Long Halloween are some of the best comics chronicling Batman's early years as Gotham's definitive vigilante. However, other critical stories from this era include The Killing Joke (1988), which revisits The Joker's origin as the Clown Prince of Crime as he attacks both Police Commissioner Gordon and his daughter Barbara, paralyzing her from the waist down and ending her career as Batgirl. Collectively, these stories provide an entry point to other milestone stories from the '80s and '90s, including A Death in the Family (1988), Knightfall (1993), No Man's Land (1999), and the blockbuster Hush (2002).
The New 52 and Rebirth Eras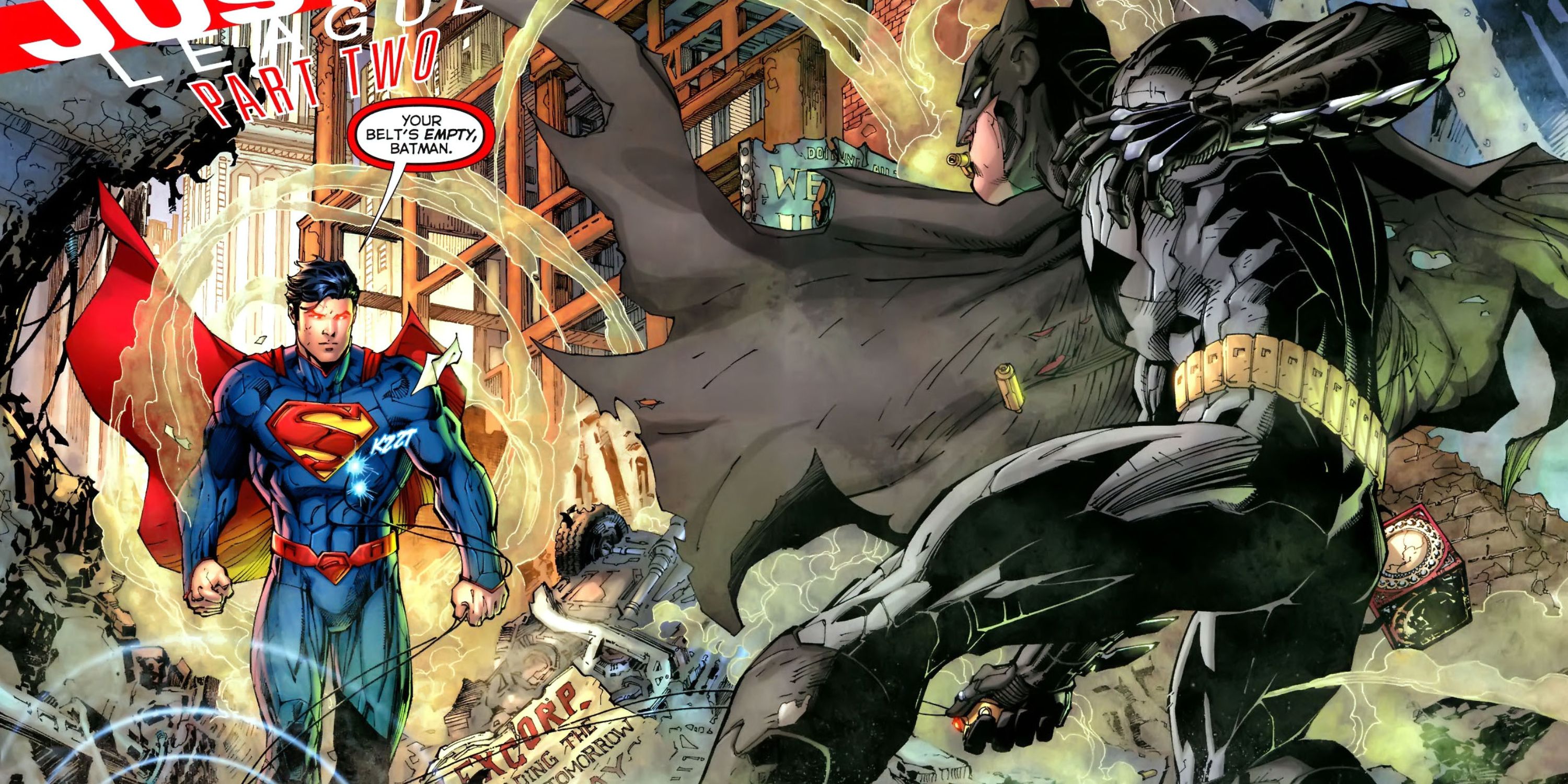 When Did Denny O'Neil First Write Batman?
The New 52 (2011-2016) was the second major reboot of DC Comics' shared universe. Despite being divisive, it managed to spawn some of the greatest Batman comics of the 2010s. The first arc of Scott Snyder and Greg Capullo's beloved run on the flagship book, The Court of Owls (2012), is the easiest and best starting point from this era, telling an inventive story that introduces some of Batman's most compelling contemporary villains. Snyder and Capullo do an excellent job of building on this early high with their follow-up storylines, including the high-stakes Joker arcs Death of the Family (2014) and Endgame​​​ (2014).
This mainline Batman run is great for both long-time fans and new readers. That's largely thanks to its combination of accessible plots and organic worldbuilding, including Batman's alternate origin story, Zero Year (2013). Elsewhere in the New 52 continuity, Peter Tomasi and Patrick Gleason's Batman and Robin (2011) run is a superb look at Bruce and his biological son Damian Wayne's growing bond, while Grant Morrison and Chris Burnham's Batman Incorporated (2010) is inspired by everything from James Bond to Agatha Christie, and is full of swashbuckling international exploits. However, both stories were heavily influenced by Morrison and Andy Kubert's 2006 story Batman & Son, before the New 52 ever got started. Even though it's not technically part of this timeline, it introduced Damian as Batman's most savage Robin and is essential reading for Batman fans interested in the New 52.
Every Robin & Why Batman Recruited Them (In Chronological Order)
In 2016, DC Rebirth reset DC's timeline again, and Batman began again under Tom King's pen. The writer's overall run was a mixed bag, but early arcs like I Am Suicide (2016) and I Am Bane (2017) were compelling spiritual continuations of the Dark Knight's early quarrels with Bane in Knightfall. Later, The War of Jokes and Riddles (2017) was a meaningful flashback arc that helped readers understand Bruce's conflicted psyche.
Writer James Tynion IV's long-form storyline The Rise and Fall of the Batmen (2016-2019) from Detective Comics was another highlight of DC Rebirth. A Bat-Family epic, it focuses on the Gotham Knights, a team of young heroes ranging from Nightwing to Batgirl, and should satisfy readers' questions about minor characters in Batman's orbit. All of these books provide a foundation for fans who want to follow Chip Zdarksy and Jorge Jiménez's current Batman (2022-) run, and Ram V's current ongoing Detective Comics​​​​​​ (2022-).
Alternate-Canon Miniseries/Limited Series
DC's canon has numerous worthwhile miniseries, but one of the best ways for readers to ease themselves into the Caped Crusader's stories is by reading through the character's alternate-timeline catalog. These comics are predominantly found in the classic DC Elseworlds imprint and the ongoing Black Label. Among Batman's alternate-timeline books, Frank Miller, Lynn Varley, and Klaus Janson's The Dark Knight Returns (1986) is the most famous. While it hasn't aged perfectly, it's still a fantastic stand-alone read featuring an unconventional, dystopic variant of the hero. More recently, Sean Murphy's White Knight series (2017-) has blossomed into a dense pocket universe all its own, inviting longtime fans looking for something fresh and newcomers alike with its reimagined versions of Batman and the Joker.
However, there are even wilder story concepts found under these imprints. They include a Victorian-inspired Batman hunting Jack the Ripper in Brian Augustyn, Mike Mignola, and P. Craig Russell's Gotham by Gaslight (1989), and having to fight off Dracula's vampiric invasion in Doug Moench and Kelley Jones' Batman & Dracula trilogy (1991-1998). While they aren't officially part of Bruce Wayne's biography, they're always fun and interesting and show how Batman can be reinvented throughout the ages while still retaining his core as DC's Dark Avenger.